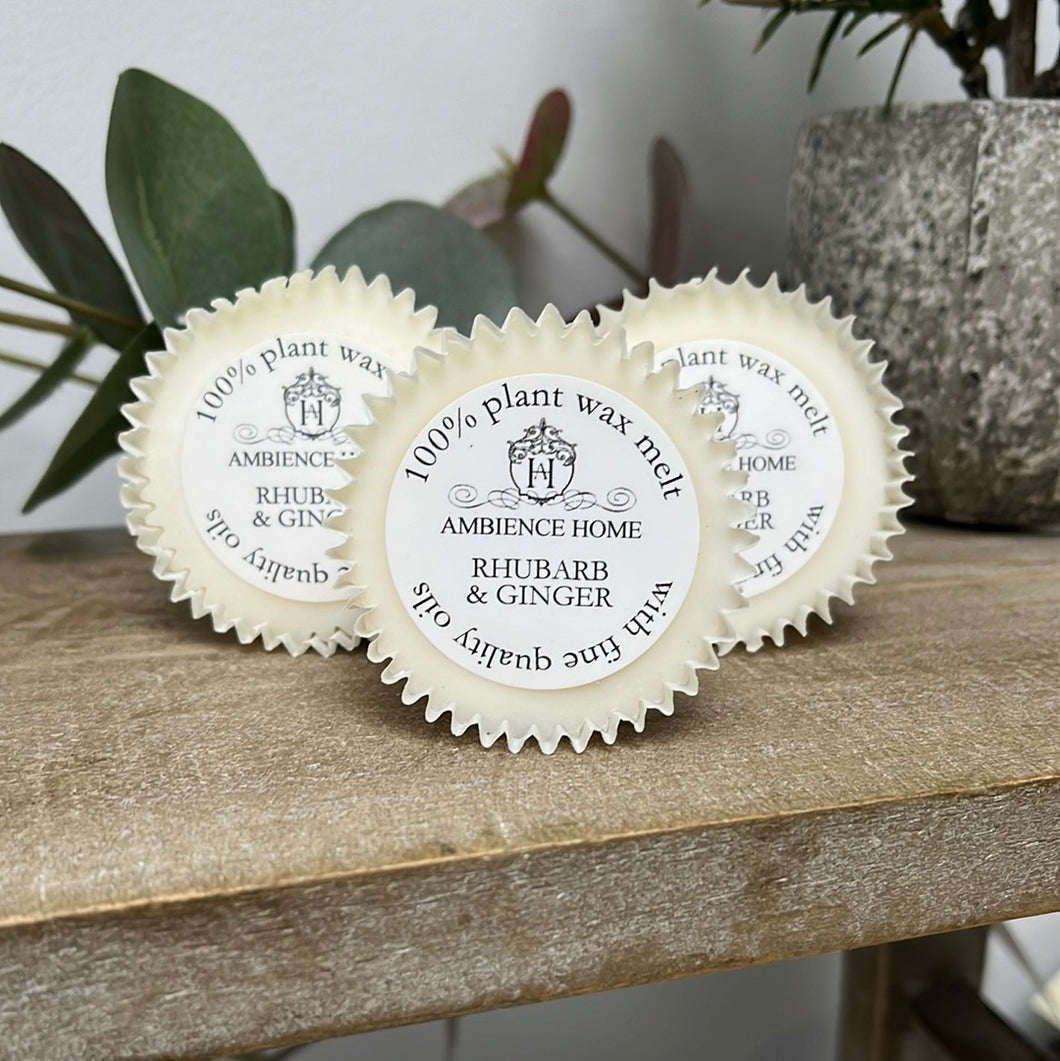 RHUBARB & GINGER WAX MELT
Using our fabulous fragrances and natural plant wax we have created beautiful wax melts tarts. Simply melt in a suitable oil burner to release the aroma.
Using natural plant wax, this
eliminates any harsh chemicals, including paraffin, that you may breathe in with other wax melts. People have become more conscious of the possible drawbacks of petroleum wax and benefits of natural vegetable wax.
 This makes them environmentally friendly and cruelty-free products which is a main focus of ours.
Made in Britain

Eco friendly